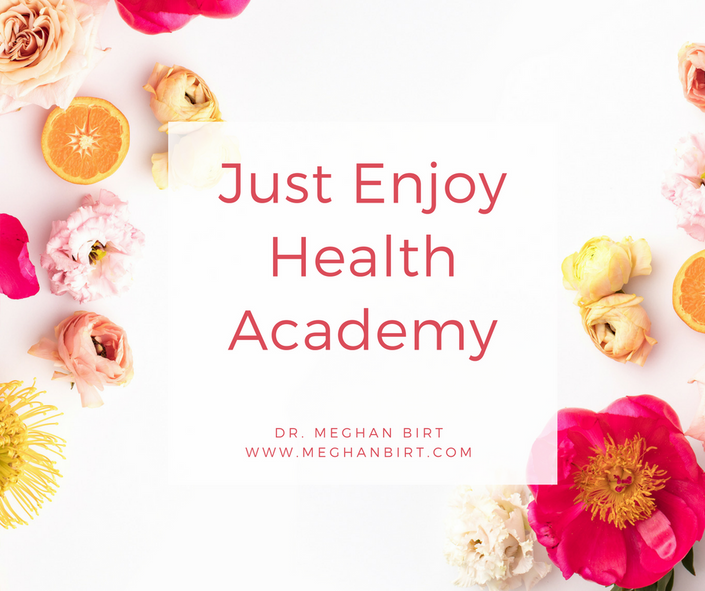 Just Enjoy Health Academy
A Step-By-Step Guide to Simplifying Healthy Living for Busy Women in All Stages
Enroll in Course
Does living a healthy lifestyle ever feel overwhelming and overcomplicated?
Have you ever found yourself wishing things were just a little bit easier when it comes to taking care of your body and your health?
Do you desperately want to feel well and enjoy the best health you possibly can, but often find yourself stuck trying to figure out where to start and what the right answers are?
Imagine with me what it would be like to wake up every day feeling refreshed, rejuvenated and vibrantly healthy, ready to tackle whatever life throws your way with grace and ease.
Imagine finally feeling comfortable and confident in your own skin, fully able to show up the way you want to in your life because your mind, body and soul are strong and nourished.
Well, I have good news for you friend...
Healthy living doesn't have to be so complicated, and in this step-by-step online program I'll teach everything you need to know to simplify healthy living so you can thrive.

Here's what you'll learn...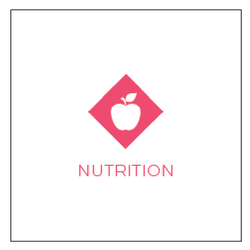 The basic fundamentals of healthy eating, how to make good food choices that will nourish and fuel your body, how to break free from food addictions and cravings, and how to meal plan and grocery shop to sustain your healthy diet changes.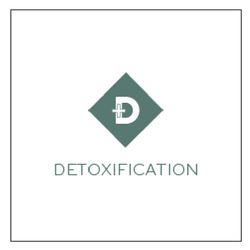 Why it's necessary to rid your body of toxins for optimal health, how to detox safely and effectively, how to overcome discouragement in your healing journey and when it's necessary to hire a natural health care practitioner.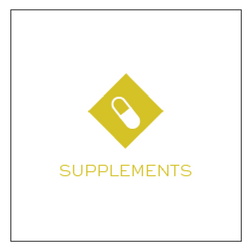 Why supplementation is necessary, how to supplement safely and effectively, what kinds of supplements you should be taking, the difference between supplements for healing and maintenance, and how to boost your immune system through supplementation.

Why sleep is so essential to optimal health, my best tips for getting a great night of sleep, what sleep debt is, how to recover from it, and how to avoid it, as well as essential oils and other tools that promote healthy sleep patterns.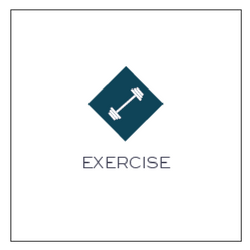 The benefits of exercise, how to shift the way you view exercise in your life, the level of intensity you should be exercising at for optimal health and adrenal function, plus my favorite at-home workout tips for busy women and moms.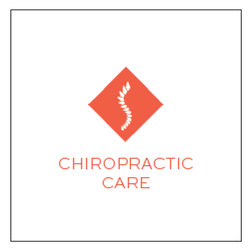 The benefits of chiropractic care and why you should be getting adjusted, how to find a good chiropractor in your area, PLUS 3 more of my favorite alternative, naturally-minded healing modalities.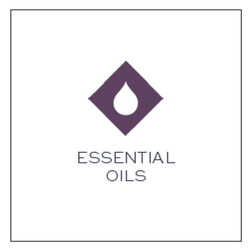 What exactly essential oils are, how they can help you in your healthy living journey, practical and specific ways to use essential oils in your everyday life, tips for using essential oils during pregnancy, with babies and children, and how to get started using essential oils.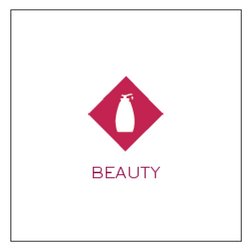 How the personal care and beauty products you use can either positively or negatively impact your health, how to choose safe and healthy personal care and beauty products, my personal makeup and skincare routines, PLUS several DIY personal care product recipes.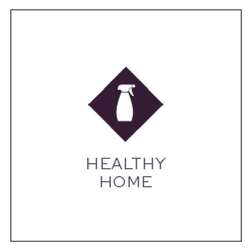 Why choosing safe, non-toxic home care products is SO important, why you need to research the products you choose to bring into your home, my favorite natural & non-toxic cleaning products, the impact of electromagnetic frequencies, and how to detox your home.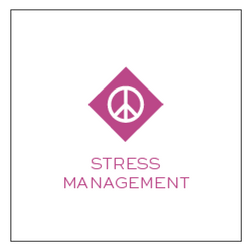 The impact that high levels of stress has on your overall health, ways to reduce stress and increase rest, practical ways to simplify your life to reduce your stress, how embracing a weekly Sabbath will help you find rest.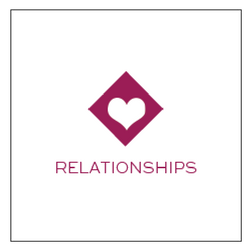 The impact that your relationships (whether positive or negative) has on your overall health, how to navigate relationships in a way that promotes optimal health, and how to establish proper boundaries in your personal relationships.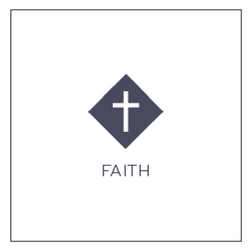 How to honor your body and care for your temple based on the belief that you were "fearfully and wonderfully made", how your faith is directly tied to your health, how to grow in the area of your faith, PLUS some of my personal favorite faith-based resources.
You and your health are worth investing in.
"This program really helped me bridge the gap between attempting to live a more natural lifestyle and really living a more natural lifestyle every day. Dr. Meghan is so knowledgeable and the perfect coach to guide you through these steps. Before the program, I'd already made certain changes, like cleaning without harsh chemicals and removing processed foods from our daily diet. But even with these changes, I still felt overwhelmed with all the areas of my family's lifestyle that I wanted to shift to a more natural way of living. Just Enjoy Health Academy helped me break it down into small, realistic goals to make sustainable changes. I am so grateful to Dr. Meghan and her gentle, encouraging coaching technique. Our family is healthier today because of the simple tips and ideas shared in this amazing program."
- Ellen
Your Instructor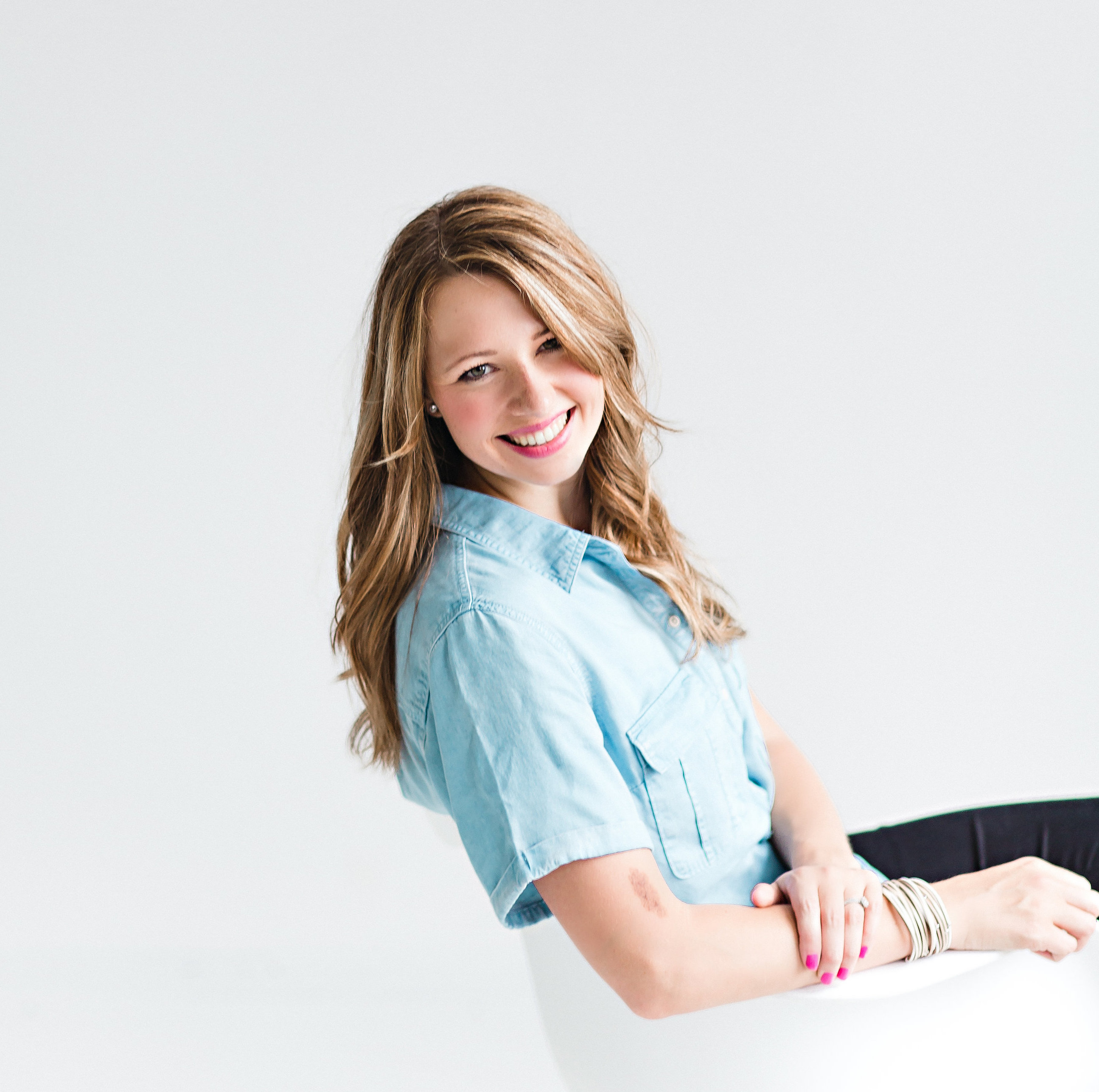 Dr. Meghan Birt is a wife, and mom, chiropractor, educator, and healthy living encourager on a mission to simplify healthy living for busy women. After experiencing healing in her own body through embracing a natural, healthy lifestyle Dr. Meghan is now passionate about inspiring a love of healthy living in women of all ages and stages, and equipping them with the tools they need to cultivate a healthy, vibrant, flourishing lifestyle.
"As a result of going through this program I've experienced more energy, less fatigue, improved digestion, better sleep, reduced allergies, weight loss, reduced sugar cravings, less pain, more focus, better skin, more freedom, and truly abundant health."
- Stephanie
Frequently Asked Questions
When does the academy start and finish?
The course starts now and never ends! It is a completely self-paced online course - you decide when you start and when you finish. I recommend this whole program takes you 8-12 weeks and is meant to be a long term resource to come back to as you need.
How long do I have access to the course?
How does lifetime access sound? After enrolling, you have unlimited access to this course for as long as you like - across any and all devices you own.
What if I am unhappy with the course?
We would never want you to be unhappy! If you are unsatisfied with your purchase, contact us in the first 30 days and we will give you a full refund.
Do I have one-on-one access to Dr. Meghan?
Not directly, but you can join the Just Enjoy Health Facebook Group and keep learning and ask questions in there. Join at www.meghanbirt.com/facebookgroup
"Thank you so much Dr. Meghan! I truly appreciate all of your support, encouragement, and information that are helping me feel better. You have been such a light. Truly, thank you for ministering to me through your help, prayers, and encouragement."
- Molly